The Lord's Forced Bride
From dangerous stranger - to her wedded husban!

A dark and handsome stranger fighting in a town square mesmerizes youthful, innocent Catherine Melford. His shirt off, his skin glistening with sweat--he's all man! On meeting him again in the opulence of the royal court, Catherine finds her desire is more aroused than ever. But he is Andrew, Earl of Gifford, and bad blood runs between their families. And he is the lord she'll be forced to wed!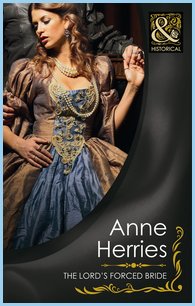 Published by: Harlequin Mills & Boon ( Historical Romance )
ISBN Number: 978-0263876055
Available from: www.Amazon.co.uk