A Rose in Winter
The third volume in the popular Rose saga.
Julia has just turned seventeen when she first meets Captain Charles Hamilton. A casualty of war, he has lost all his memory of his family or life before he heroically saved another soldier in the trenches. He has come to the home of Julia's parents, Philip and Jenny Allington, to recuperate and try to piece his past back together.
Julia and Charles fall in love but it seems there are secrets in his past which cannot remain hidden for long, and soon after their marriage, Julia realises that Charles is more scarred than she could possibly have imagined. She becomes threatened, not only by the burried past, but by the passions and jealousies of those around her, andshe can no longer be sure of whom to trust.
When tragedy strikes, Julia is left with her own reminders of the past, but she still dares to hope for happiness in the future...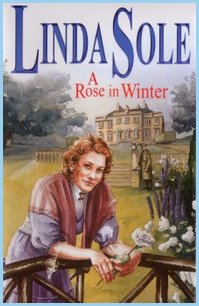 Published by: Severn House
ISBN Number: 978-0727872210
Available from: www.Amazon.co.uk