The Hearts That Hold
The third and final volume in this popular saga,
Although Emma's husband, Jon, has come back from the war, life is anything but easy. Jon is badly injured, even though her fledgling business is doing well, Emma has the added burden of being the family breadwinner. Meanwhile Jack Harvey, who has been in love with Emma for several years, realises his situation is hopeless and he eventually returns to America to marry another woman.
When tragedy strikes, Emma realises how much she had come to depend on Jack - and what her true feeling for him are. But now the tables are turned, and whilst Jack still loves Emma, he is now a married man...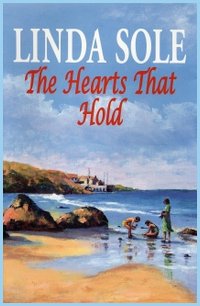 Published by: Severn House
ISBN Number: 978-0727871329
Available from: www.Amazon.co.uk